Daily News continued to report on the carnage on Thailand's roads, something they do every day.
Today's warning was about how a moment's "lap nai" or "microsleep" can change everything.
A couple on their way home from Ayutthaya to Klong 3 in Pathum Thani experienced that but they both lived.
A man was driving a Honda Civic when he dozed off and plowed into a speed sign and tree on the Lam Lukka Road inbound.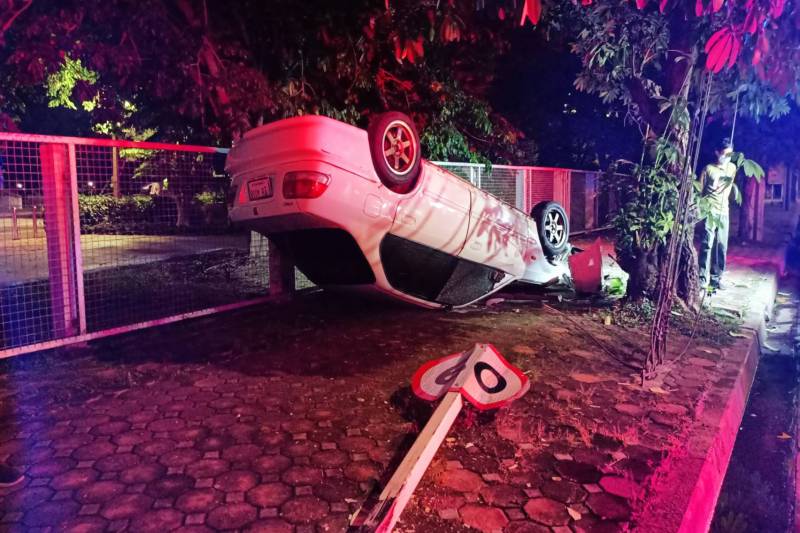 Picture: Daily News
Police will charge him with damaging state property.
Yesterday 37 people died at the scene of accidents, a figure that is always less than the actual number killed in road accidents in Thailand when deaths on the way to and at hospitals are added to the tally.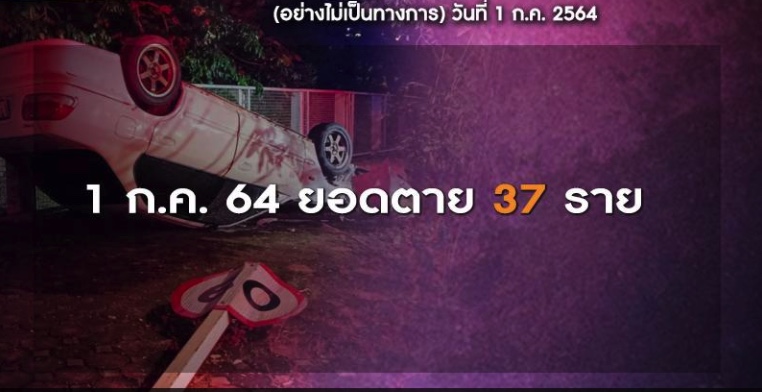 Picture: Daily News
In 2019 14,907 deaths at the scene were recorded, in 2020 it was 14,825.
Up to July 1st this year it has already been recorded as 7,187.
In the same period last year it was 6,921 deaths.